Hydro
Ampersand Hydro LLC focuses on investing in hydroelectric facilities in the Northeast United States and Canada. The company currently controls eighteen power stations with a combined installed capacity of above 29 MW, with average annual generation of over 100,000 MWh.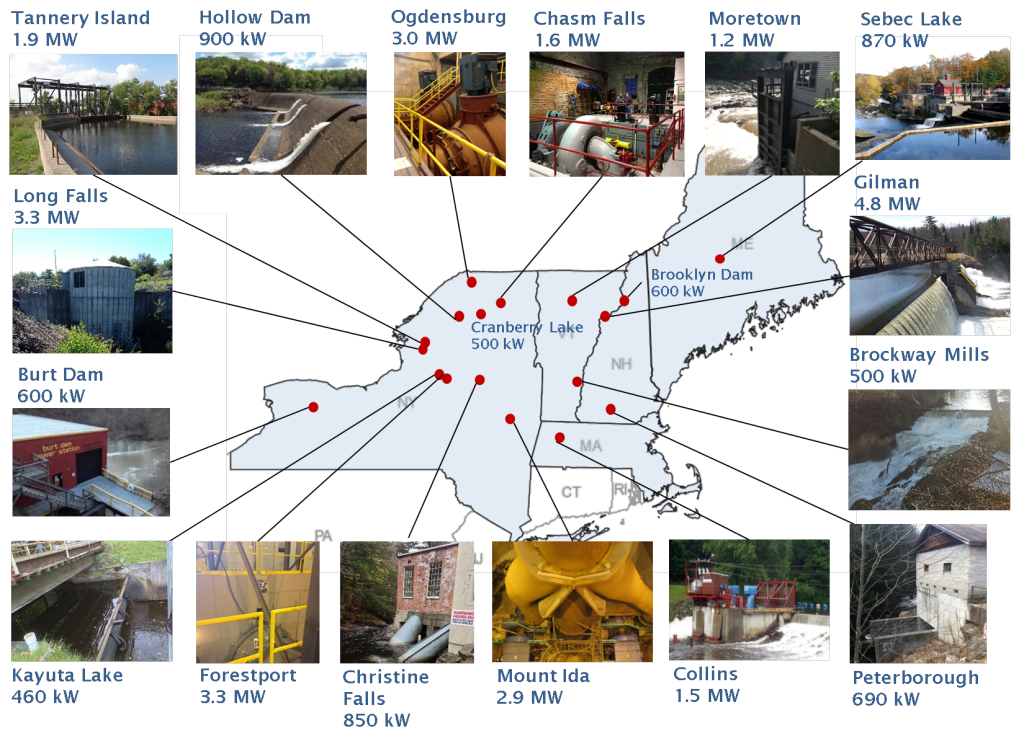 Ampersand is also seeking to diversify its present hydroelectric portfolio. Current business development activities involve several small hydro plants in the Northeastern US.
Third party asset management and maintenance
Ampersand also operates sites owned by others on their behalf. Currently Ampersand operates four sites in New York for other owners. Services offered include oversight of physical operations, FERC compliance, construction management, PPA negotiations, REC trading, valuation, and administrative services. Ampersand also maintains a fully functional machine shop in Gilman, Vermont where a range of repairs can be performed.
Solar
Ampersand is exploring co-located solar rooftop and groundmounted PV at and adjacent to its existing sites. Ampersand has currently installed a net metering project at Burt Dam in New York, and plans similar developments across its portfolio.
Real estate
Ampersand's real estate division is redeveloping land in Massachusetts, New York, and Vermont.